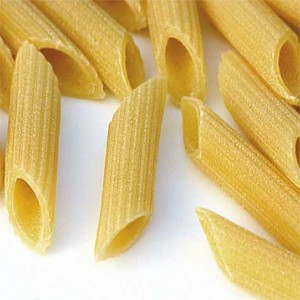 Ingredients:
1 pound of penne pasta
1 cup shredded parmesan
2 tbs olive oil
1/4 cup chopped basil
salt
pepper
red pepper flakes
Directions:
Cook the pasta until al-dente (either follow directions on box of pasta or taste test frequently).  While the pasta is cooking, prepare a bowl that can hold the pasta and other ingredients. Add the parmesan, olive oil, basil, salt, pepper, and red pepper flakes into the bowl. Once the pasta is ready, pour it over the other ingredients. Mix. Enjoy!