Tag Archives | finger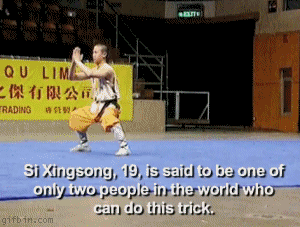 Filmed in 1995, Shaolin Monks from Henan Province in Northern China sure do have some skills.
Get your scrolling finger ready!! Even as somebody who knows most images of the earth and moon are way out of wack, this is still a great representation that surprised me:

So creative!